SPECIAL ANNIVERSARIES DESERVE SPECIAL TREATMENT
When Nestlé USA planned its 150th anniversary celebration, the company wished to acknowledge the accomplishments of its leadership, engage its employees, and reinforce its branding. To accomplish these objectives, Nestlé USA retained Write Stuff to produce a book that would be both historically accurate and visually appealing. The final product exceeded even their high expectations.
Whether you are celebrating 20 years such as Office Depot, 50 years such as Jeld-Wen, 100 years such as Stanley, or more, your important milestone warrants a memorable and long-lasting celebration. There is no better way to commemorate your company's achievements than a book that vividly brings to life the vision, successes, and obstacles overcome by your leaders. And there is no better company to publish your book than Write Stuff.
Write Stuff has been selected to chronicle the evolution of some of the most prestigious consumer brands. Our works include books about Dr Pepper/Seven Up, VF Corporation (Lee and Wrangler jeans), IBP (processed beef and pork), American Standard (porcelain ware), York International (air conditioning and refrigeration), Jefferson Pilot Financial (life insurance and communications), RPM (Rust-Oleum, Day-Glo, and other coatings), La-Z-Boy (furniture), Polaris (snowmobiles, off-road vehicles, and motorcycles), and Hon Industries (HNI) (furniture), among many others.
Your authoritative book will be an enduring tribute to your position in the market. Let Write Stuff tell your distinctive and memorable story to ensure your place in history.
Special anniversaries deserve a book by the most trusted publisher of works about the most prominent companies in the consumer products industry.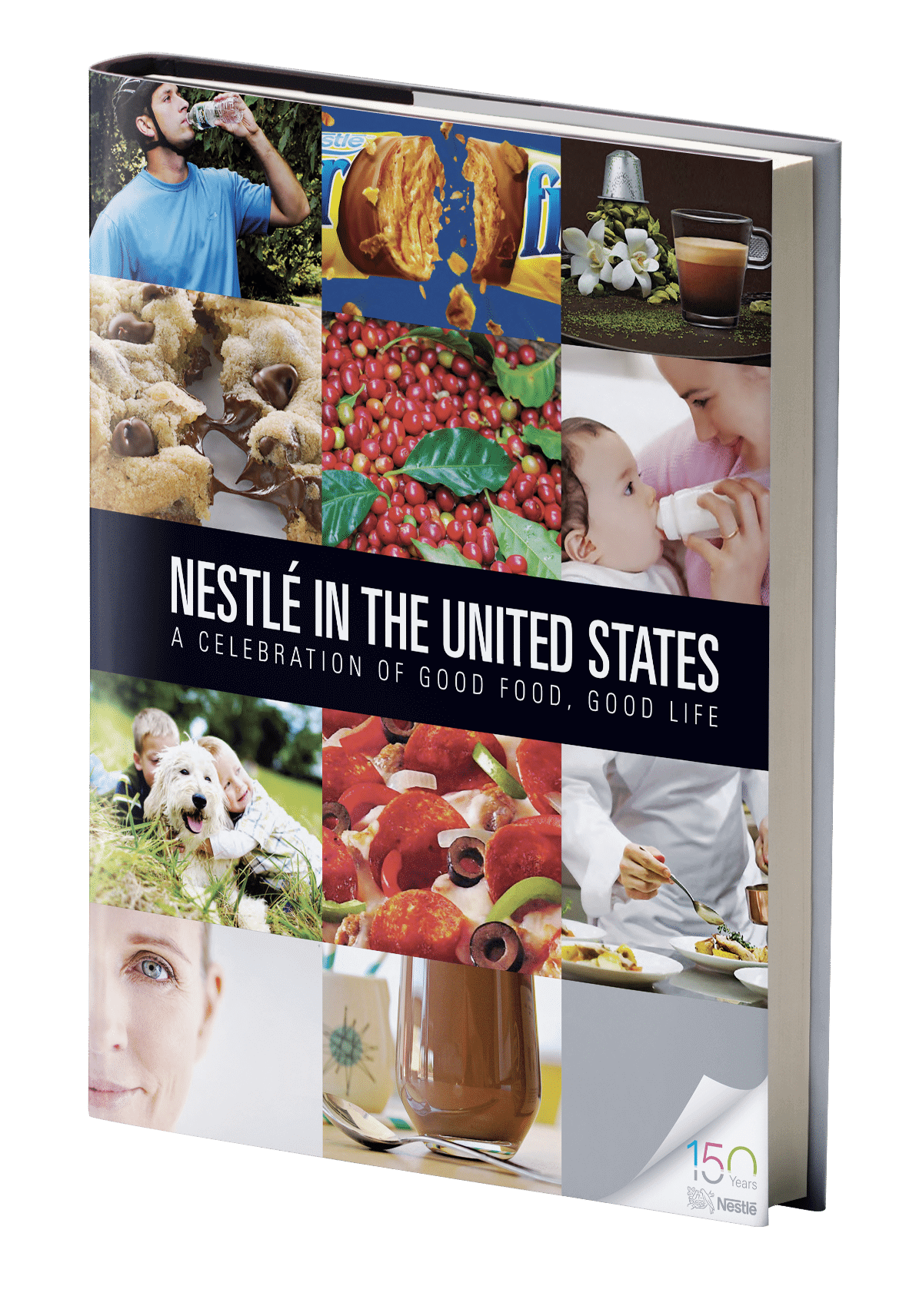 "Thank you very much for the special commemorative edition of Nestlé in the United States: A Celebration of Good Food, Good Life. As you know, the goal was to tell an engaging story about the history of our brands in the US across all eight Nestlé operating companies. I would like to congratulate you and your team for accomplishing this goal in the most exemplary fashion."
Paul Grimwood
Chairman and CEO Nestlé, USA